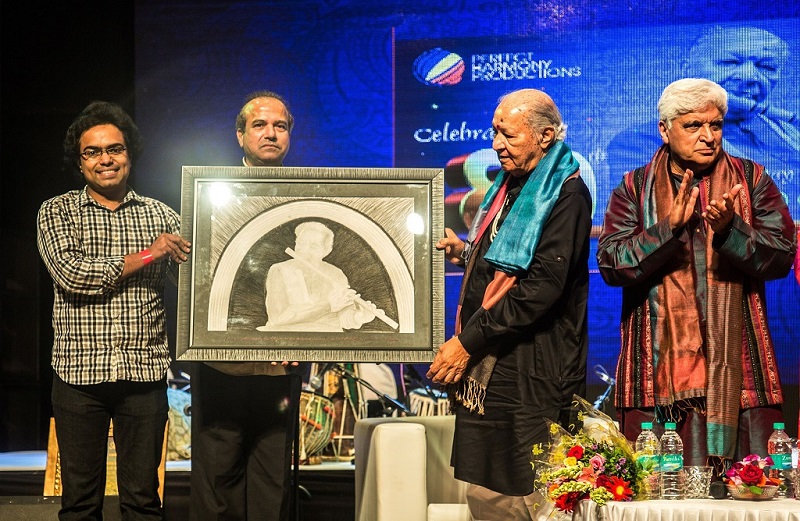 ---
A mind-boggling Art Presentation to HariprasadChaurasia (Flute Maestro)
Posted on: April 27,2020
---
You would be glad to know that this was the time for me to feel proud of my arts once again with the unique skills to picture my skills in the frame amazingly well. When I visited Flute Maestro PT. Hariprasad Chaurasia Ji, It was such an honorable moment that I was invited for the portrait presentation at flute Maestro. It was an auspicious day of 2018, 6th July, Friday wherein PT. Hariprasad Chaurasia Ji was an honorable guest invited by SantoshSant who was the event organizer for the day.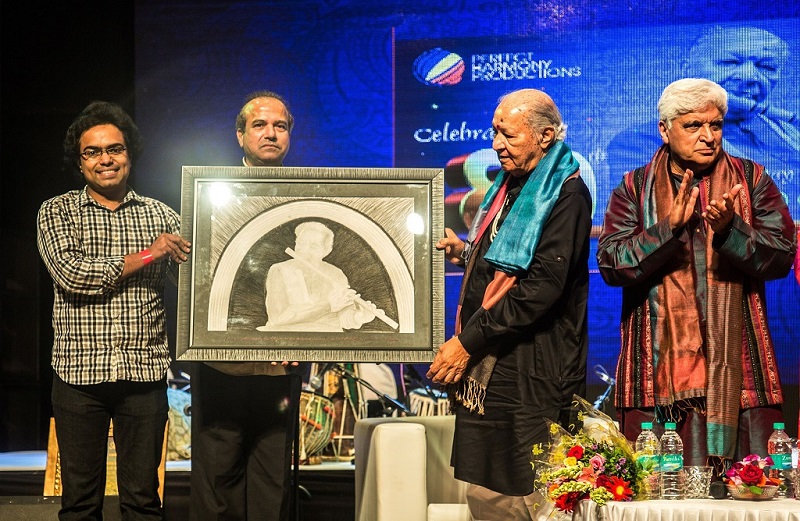 Event's Major Limelight
This event was held at Shanmukhand Auditorium in Mumbai on 6th July 2018 & was organized for the felicitation of Flute Maestro. Multiple dignitaries through the music fraternity of India had visited the event &honored the maestro with flowers & shawls. Some of the names of the dignitaries who were available on the grand event were The famous Lyricist & Poet, Javed Akhtar Sahib, Bollywood Playback Singer Udit Narayan, Suresh Wadekar, Roopkumar Singh Rathod, BhajanSamratAnup, Jalota, Music Composer Jatin-Lalit& many more great artists.
The maestro got honored with the title of Venu-Samrat. This award got presented through PT. Hariprasad Chaurasia Ji's disciple SantoshSant. After this award presentation, multiple other dignitaries joined me & gave his supportive hand towards the portrait. It was such a wonderful moment that I can't express in a few words. It was above appreciation & indeed one of the best moments of my life. Below you can find the glimpses of this fantastic event that turned into a memorable day for the rest of my life.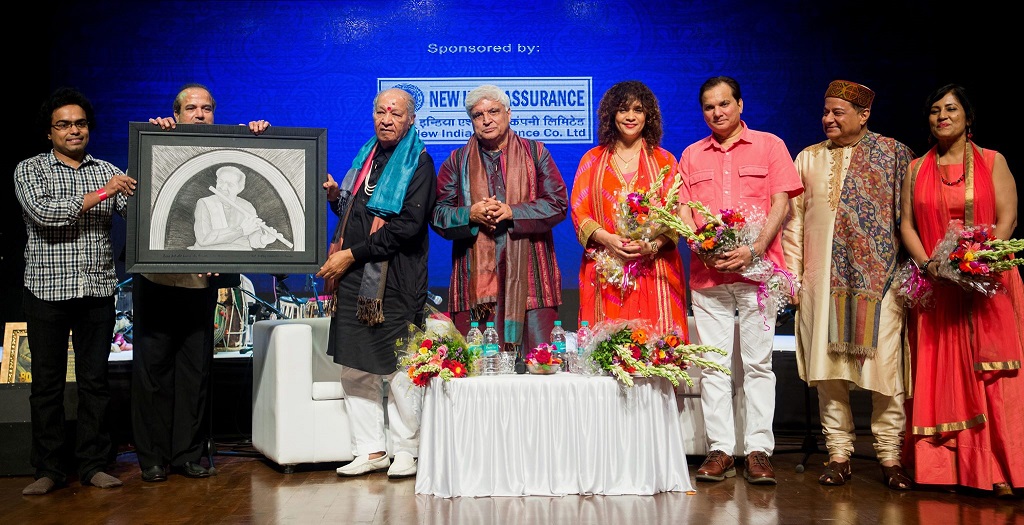 What motivates me the most?
The tremendous appreciation that I receive from such huge personalities makes me paint these arts in a perfect manner. Nothing in this world can be as amazing as getting direct applause from such talented personas. So, I really feel obliged to get the honor of appreciation whenever I interact with such honorable people. They add a spark to a glimpse of my artistic creations.
You would be glad to view all my artwork at Atul's Sketchings
Love & Regards,
AtulOjhal