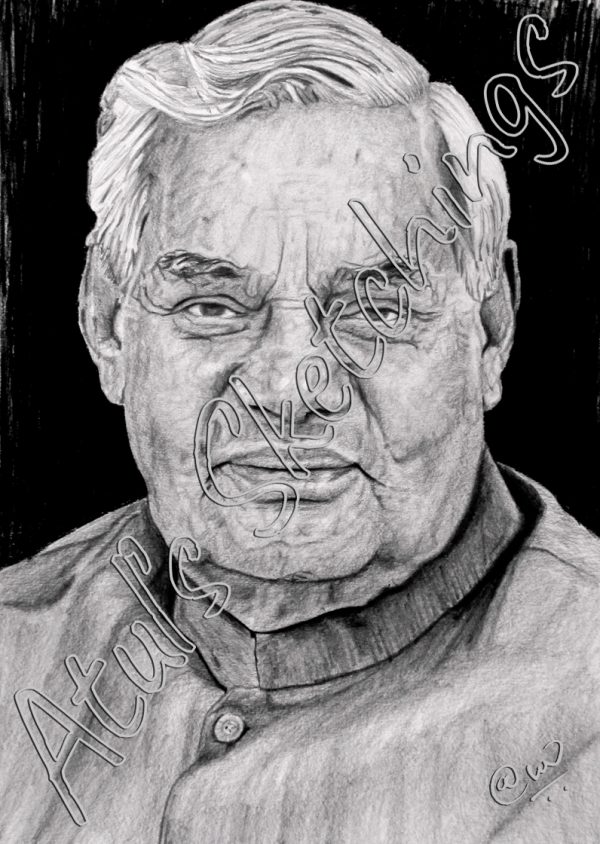 ---
Best Bharat Ratna Sketches are drawn by Atul Ojhal!
Posted on: August 19,2020
---
Sketching is the foundation of drawing as well as painting. Every great artist explores the art world while learning with imagination and creativity of how to sketch. If an individual wish to paint complicatedly, he or she must learn regarding proportions, lighting, shadows, textures as well as styles. One of the easiest ways to do this can be with a pencil or a piece of paper. Sketches turn out to be rough however multiple people still have got the zeal to like them. The real purpose of an artist is to get a feel of his or her subject.
Before an artist takes out all his pencils to sketch out, an artist requires having a clear vision of what he or she is going to paint. Sketching a person means to sketch out skills, creativity, imagination that holds passion, and to analyze it. When a person draws a sketch, he or she puts his heart and soul in it to make it look beautiful and eye-capturing. Even drawing a simple painting like scenery can be a challenging situation however one needs to be passionate enough to fulfill all his goals along with success attainment. Keeping into mind, an artist holds the interest of sketching through dreaming about it. With enough practice, a person can easily be able to create such beautiful sketches in his or her mind before putting it into the paper. So, you can see the fantastic Bharat Ratna Sketches drawn by Atul Ojhal with heart-capturing great personalities like Sarvepalli Radhakrishnan, Mother Teresa, A.P.J Abdul Kalam, CNR Rao, Atal Bihari Vajpayee, Bismillah Khan, Lata Didi, Lata Ji Sur Kokila, Lata Mangeshkar, Madan Mohan Malviya, Nelson Mandela, Pt.Bhimsen Joshi, Pt.Ravishankar, Sachin Tendulkar and Sardar Vallabh Bhai Patel.
The video consists of our melodious tuning "Sare Jahan Se Acha, Hindustan Humara". So, what are you waiting for? See the whole video and tell us how you liked it?