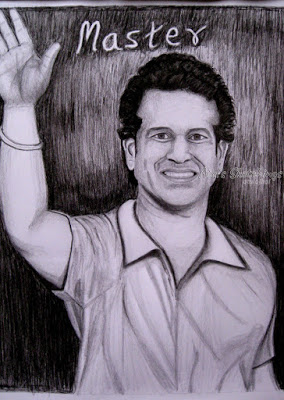 ---
Indian Cricketers portraits drawn by Atul Ojhal | Fine Art | Atul's Sketchings
Posted on: August 28,2020
---
Useful Tips for Sketching
If you wish to try sketching then these are some of the valuable tips that would help you to sketch in a perfect manner.
You need to first understand that sketching cannot be learned simply within a day. It is an art. If you wish to be proficient within this field then you require working hard and practicing for perfection. The more you practice to sketch, the easier it will be for you to sketch.
Sketching is a free-hand drawing that is made with a pencil on the paper. For making up good sketches, you must have proper supplies like sketch pencils and paper. The good quality of supplies ultimately may affect the end results.
Sketchers must start practicing with simple figures like straight lines, curves, circles, ellipses, squares, and triangles. Multiple people think that it is easy to draw simple figures with freehand. However, mastering simple figures would help you to control your hand movement that is the first step to draw a good sketch.
So, here is a beautiful video that represents artistic sketches of great Indian Cricketers like Anil Kumble, Kapil Dev, Rahul Dravid, Sachin Tendulkar, Sunil Gavaskar, Virender Sehwag. So, enjoy the melodious voice in the background with such amazing cricketers who added on the glory to the victory of our Country.