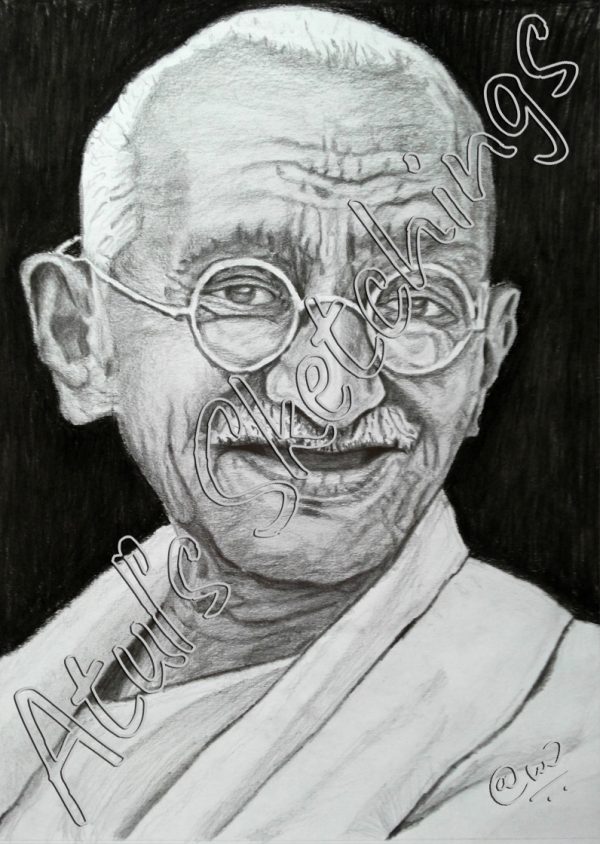 ---
Indian Leaders & Social Activists Sketches drawn by Atul Ojhal || Fine Art
Posted on: August 19,2020
---
Sketches never get done for finished work however they ensure to provide basic ideas for the futuristic use.

Sketching is an inexpensive way for any artist to express their beautiful thoughts and ideas however it takes a lot of time as well as hard-work. This happens before an artist gives a final touch to the artistic drawing. Within the field of fashion designing as well as engineering, Sketches are one of the great usable things to represent. Sketch gets completed using a pen, pencil, charcoal, watermelon, etc. However, some of the artists even make use of soft wax or modeled clay to design sketches.
The art of sketching permits the artists to have full freedom so as to express his thoughts as well as feelings as he wishes to. The best thing about the artists is that they avoid the use of an eraser while creating sketches so as to maintain the remembrance power. You would find multiple huge personalities all across the globe who hire an artist to create their sketches with eye-capturing features. Sketches are popular since this 21st century that represents the talented artists who focus upon giving a real image to a virtual world.

Our platform aims to represent the beautiful artistic sketches drawn by Atul Ojhal visualizing the brave Leaders and social activists who gave their helping hand in adding more glory in the beauty of India. There is an involvement of melodious tuning of "VANDE MATARAM". Also, it is a tribute to the brave leaders who have given their pain and sweat for our Country to uplift it. So, this video includes amazing leaders like A.P.J Abdul Kalam, Atal Bihari Vajpayee, Bhagwati Dayal Dubey, Kailash Satyarthi, Kiran Bedi, Madan Mohan Malviya, Mahatma Gandhi, Narendra Modi, Nelson Mandela, Pranab Mukherjee, Ratan Tata, Sardar Vallahbhai Patel, Sarvepalli Radhakrishnan, Shankar Dayal Sharma.

Kindly have a look at this eye-gazing video that will surely bring a huge smile on your face with its heart-capturing tuning.