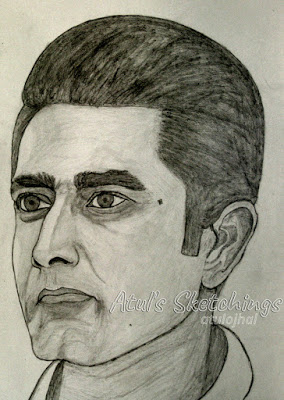 ---
Anil Kumble (A Cricket Legend)
Posted on: February 9,2010
---
Anil Kumble, the former captain of Indian Test cricket team, born in 17 Oct 1970 in Bangalore. His full name is Anil Radhakrishna Kumble. Kumble was the only bowler after Jim Laker who took 10 wickets haul in a test inning in 1999 whereas the other one achieved this in 1946. Kapil dev took 9 wickets in one test inning in 1983 in Ahemdabad but he could not make the "Perfect Ten".
I remembered the match which was being played between India and Pakistan at Ferozshah Kotla Delhi. The day was 8th of February 1999, exactly 11 years before. I completely lost into memories…… I switched on my TV, the score was 101 with out loss. They were looking really strong and chasing a wining total of 422. The skipper Azharuddin gave ball to Anil Kumble and Sahid Afridi was on strike. Kumble strikes and Mongia the wicket keeper takes Afridi's catch on his second ball. Pakistan loses first wicket. Ijaz Ahmed on strike and he was given LBW on very next ball. Now Kumble on Hat trick but he couldn't convert it, Inzamam simply places the ball in his own style. Score had reached to 115/2. Yosuf yohana got dismissed and thats the number four for Anil Kumble. Next Moin Khan on strike and Saurabh Ganguli did not do any mistake in taking that difficult catch. Just three runs had increased in score card and their Opening batsman Sayeed Anwar was caught on Short Leg. Ufff…what was happening on the ground, wickets were falling like leaves fall from trees in spring season. Now, the only recognized batsman left in team, Basim Akram, the captain from opponent side, on strike. He was looking very confident since he hit few consecutive boundaries in Harbhajan's over. Akram and Salim Malik on crease now. Two legends were on commentary Sunil Gavaskar and Ravi Sashtri. "Kumble strikes once again" and again "terrific bowling" only these words were coming very frequently from both the legends. What was happening in the ground??? Are the players going out to show their faces only to fans or they forgot to play cricket itself…these kind of questions were roaming around into my mind…no buds, that day was Anil's day and he was really terrific that day. Suddenly, I heard some stumps knock…ohh I see Salim on the way to Pawallion, the number 7 to Anil. Mustaq Ahemad tried to defend the ball and could not get it properly and been caught by Rahul Dravid at short leg. Anil had picked up the number 9 in form of Saqlain Mustaq. Now Anil was only 1 short to clean sweep the entire Pakistan team alone and on hat trick in second time in this match but Akaram defends somehow. He could not be saved himself for a long time and very next ball Akaram also been caught at short leg. Anil had become the first Indian bowler and second after Jim in world cricket to capture all the 10 wickets in an innings. India had won the match with big margin. Hats off to you Anil!!
Memories are always to be remembered and this was the unforgettable one. I started thinking of portraying this legend and implemented the "Perfect Ten" idea in his sketch. The idea is, the legend eyeing on his own record and trying to do it once again, may be in IPL. All the best for this year IPL!!
Your comments are most welcome on his sketch!!
Namaskar and best regards to all my loved ones!!
~Atul Ojhal